I've spent a lot of time and effort working my way through my stash and trying to finish up projects in an attempt to save money and stop buying craft supplies. I have done everything I can to use up oddments making Christmas presents and accessories. I cast on my very last new ball of wool on Sunday, and I was busy thinking really hard about how to use all the other half bits and bobs.
I'm going to take a stab in the dark and guess at around 100 plus balls of wool here, but not enough of any one thing to make anything. I was thinking of making up magic balls of similar colours and having lots of variegated balls. Perhaps going to town with granny squares, I saw a onesie that would be pretty awesome…
I was still thinking about this yesterday when there was a knock at the back door. It was my lovely neighbour saying that her friend had just dropped off some wool, and she was wondering whether I wanted it. I thought about it, and then practically bit her arm off, expecting perhaps two or three balls. She went back into the house and came out with this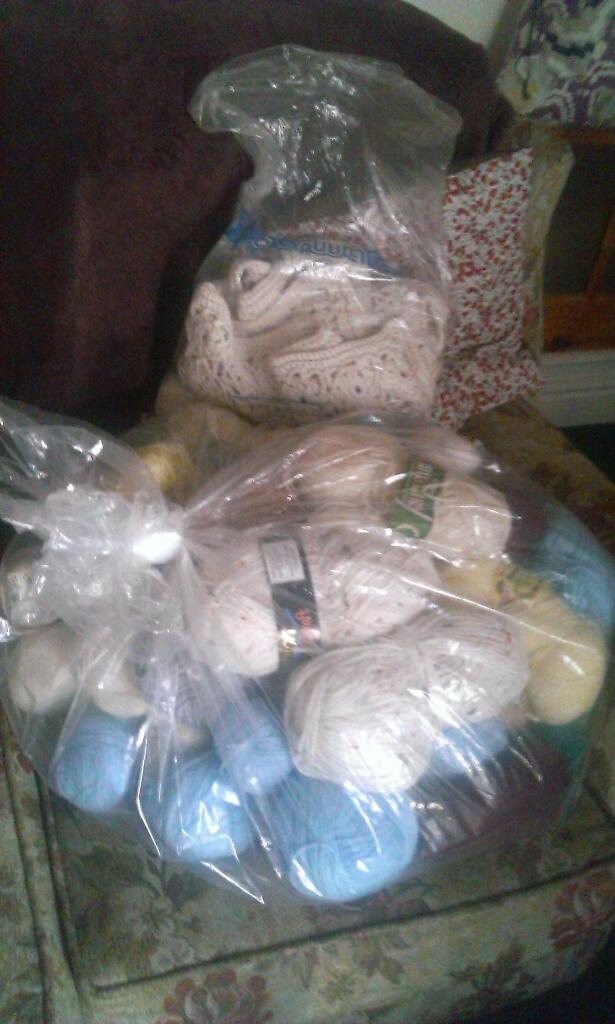 I believe it is a sign!